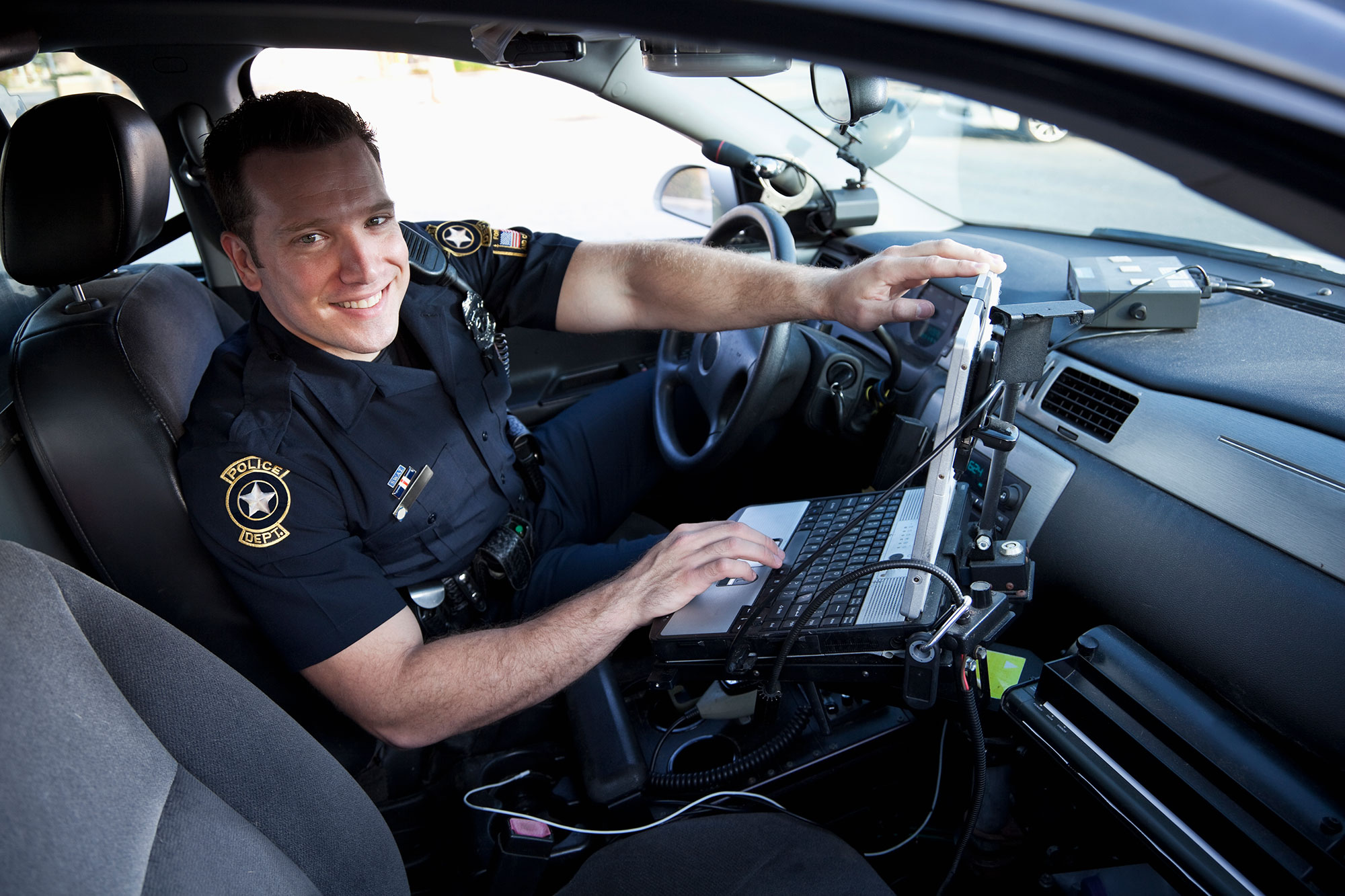 Schedule A Consultation NOW
Backtrace Is A Cloud-Based Tool That Enables Investigators
to collect, correlate and display information from disparate sources related to crime analysis. Records of arrests, crime locations, prison records, vehicle locations, guns, shell casing signatures and myriad other data points create a picture of people, the data points and their inter-relationships to establish sound investigational leads.

BackTrace is a Proven Crime-Fighting Tool
The success of the NJ ROIC as a criminal information analysis and sharing hub led to the development of three regional Real-Time Crime Centers (RTCC) to expand the analytical capabilities provided to local and state agencies. Decentralizing some of the analytical expertise allowed analysts to develop local knowledge of the crime environment, build relationships in those regions and allowed the RTCCs to focus on regional issues.
Also this led to the development of BackTrace as a more sophisticated analytical application. BackTrace is a repository of criminal justice data that supports investigative and prosecutorial entities for violent crime cases. BackTrace has incrementally automated the collection, sharing and analysis of violent crime arrest data, NIBIN, NJ Trace and NJ POP data among others to provide users with investigative support packages that examine geographical patterns, crime gun data, and connects incidents with suspects and victims.
It has become an example of consolidating gains and producing more change, as well as anchoring new approaches in the culture as it allows investigators and prosecutors to derive data from the system using simple query tools and dashboards.
It is currently evolving as users request additional features to support their work. In summary, this almost two decades long crime reduction project has provided New Jersey criminal justice professionals with a continuous stream of innovations focused primarily on violent crime. Through the collaboration of a range of agencies, this crime gun effort has become institutionalized as a way of doing business. It illustrates the effectiveness of an intelligence-led policing approach as a strategy to address firearms crime across jurisdictions and the utility of data-driven policy making.
What is Backtrace?
Backtrace is a unique service feature paired with GTBM's Info-Cop® software. This investigative tool provides all New Jersey Law Enforcement Agencies the ability to search for persons who have been arrested and their interactions with Law Enforcement. Through a simple and intuitive web application that requires no additional special software, your Agency can be one step ahead of the criminal.
Who gets Backtrace?
Backtrace is available to ALL NJ BASED LAW ENFORCEMENT AGENCIES!!!
How does Backtrace work?
Through a web browser, no special software needed.
​How does long is Backtrace Training?
Training takes between 30-45 minutes with no further training needed.
What is the advantage to using Backtrace?
Backtrace is a proven crime-fighting tool. In its initial testing phase alone, clients used Backtrace to solve several crimes. Its time-saving information promotes efficiency and recoups investigative man-hours.
How do I get Backtrace?
Have questions or need additional information fill out the form below and one of our Backtrace consultants will get in contact with you and answer all of your questions for you.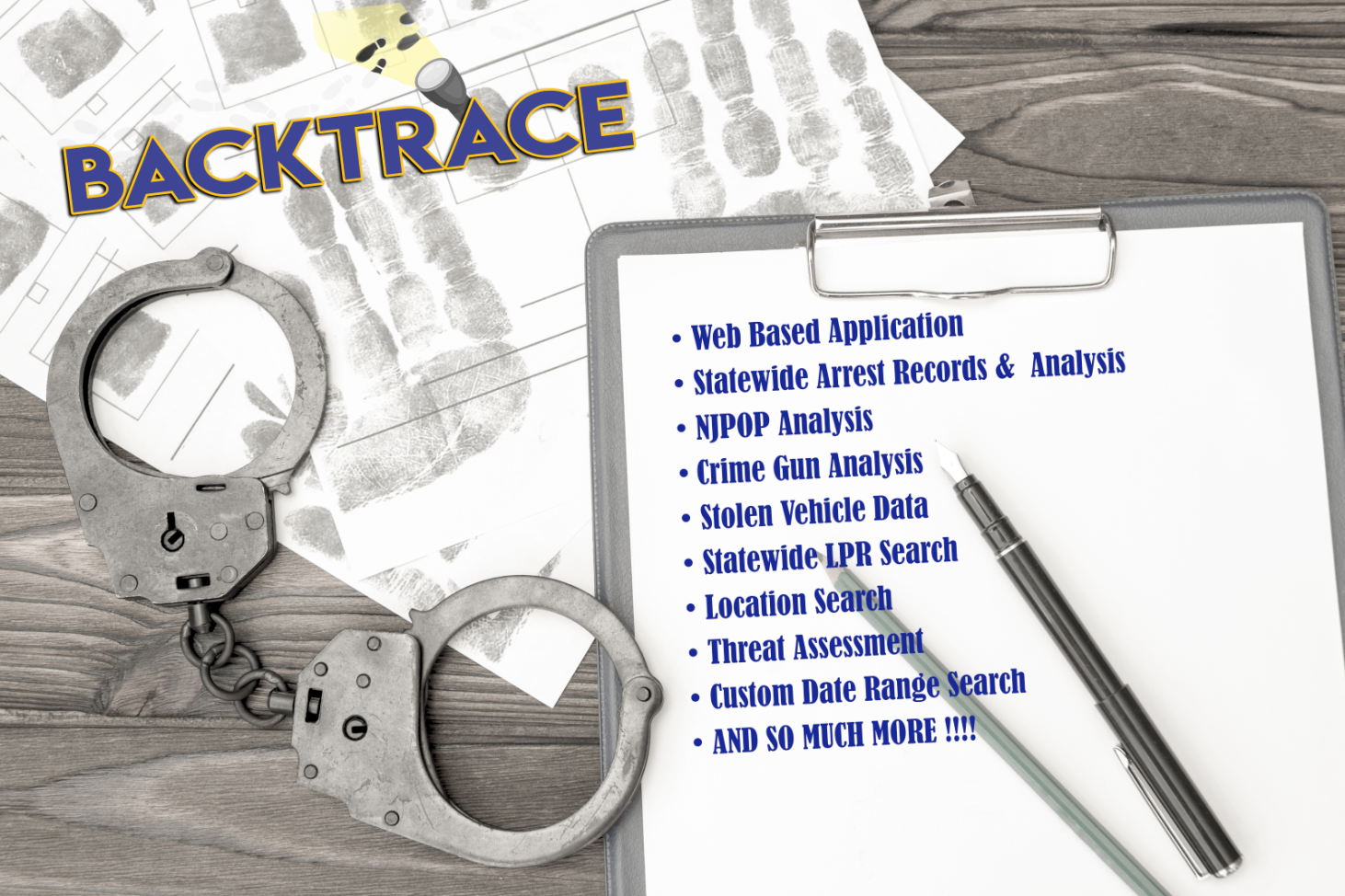 EXCEPTIONAL TECHNICAL SUPPORT & SERVICE
We offer extensive customer service and 24/7 (mission-critical) technical support for installed hardware and software. Our goal is to deliver fast, efficient and effective customer service through our well-trained and passionate representatives — our team is engaged, informed and ready to help. To better meet your needs and preferences, support is offered in multiple languages by phone, email and online chat.