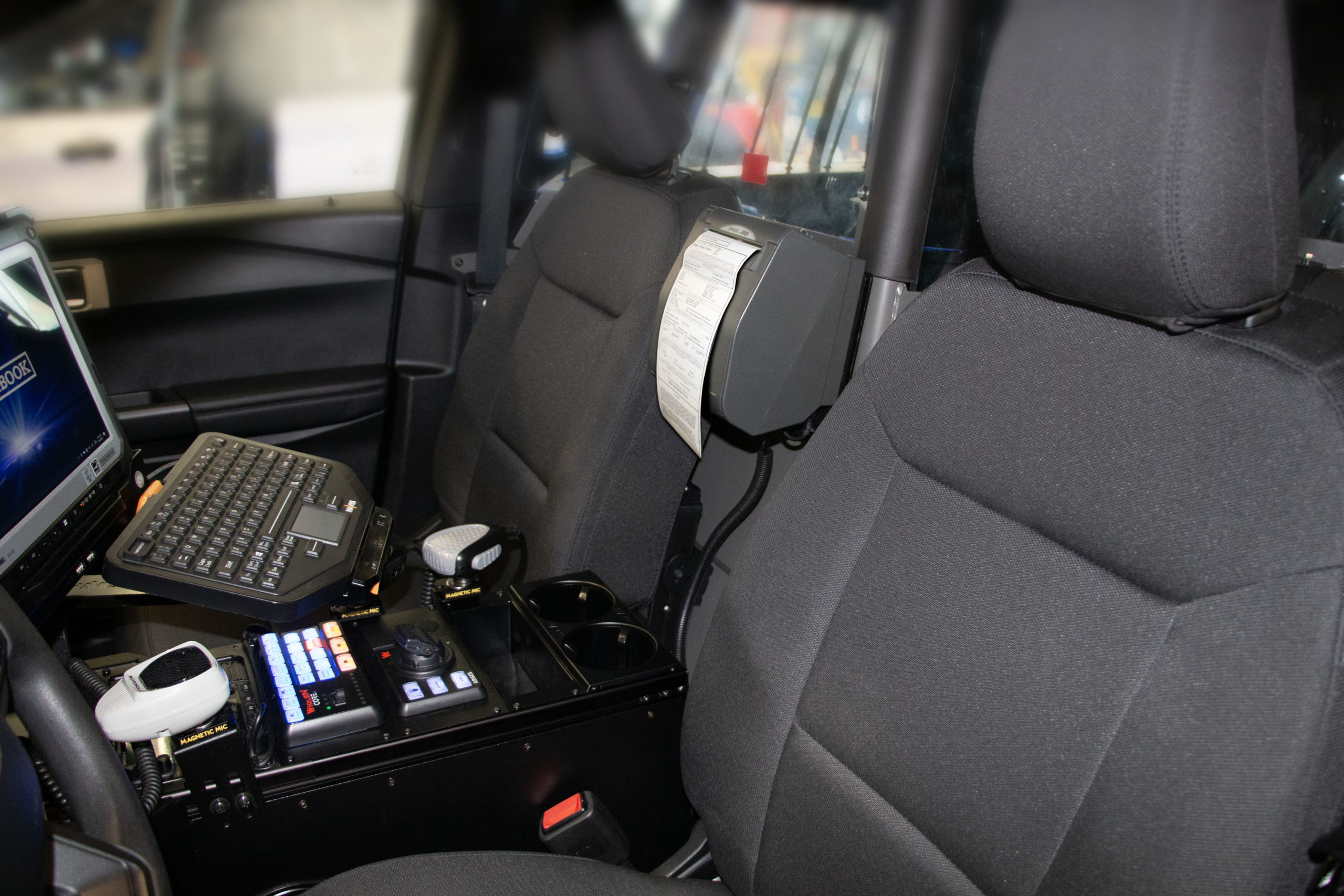 GTBM's E-Ticket System Has Helped Issue Millions Summonses.
Ease of adoption through its easy-to-use and intuitive design has led to these results.  Since the launch of E-Ticket in 2010, GTBM has kept its systems in sync with changing regulations and expanded its uses to offer the most efficient mobile tool for enforcement in the field.    

Schedule A Consultation NOW
Issues traffic citations in less than 30 seconds.
Electronic Ticketing for Mobile Computers Info-Cop™ E-Ticketing enables law enforcement officers to issue tickets from their mobile computers or handheld devices.
The Info-Cop™ E-Ticket software captures data and auto-populates an electronic ticket. Data can be obtained from a swipe or scan of the offender's driver's license. The officer then selects the applicable violation from a drop-down menu and the Info-Cop™ E-Ticket automatically calculates and populates the appropriate statute number, fine and court information on the ticket. Multiple citations can be issued during the same traffic stop simply by selecting different violations and printing the tickets. Tickets are automatically uploaded to the state of New Jersey's AOC system.
Issues traffic citations in less than 30 seconds. Electronic Special Complaints are also available for both Police, Fire, Health Officers, and Code Enforcement Officers to issue non traffic related offenses.
Benefits of Electronic Ticketing
Auto-populates citations
Eliminates data entry errors
Reduces contact time with law violators
Automatic upload to state AOC system
Professional, easy-to-read tickets on all copies
Enables officers to return to service faster
Officers always have the most recent state and local statutes
Electronic Tickets provide error free Court Dates
Reduces paper ticket storage costs
Mobile and Hand-held Applications available
Statistical Analysis and Reporting included

EXCEPTIONAL TECHNICAL SUPPORT & SERVICE
We offer extensive customer service and 24/7 (mission-critical) technical support for installed hardware and software. Our goal is to deliver fast, efficient and effective customer service through our well-trained and passionate representatives — our team is engaged, informed and ready to help. To better meet your needs and preferences, support is offered in multiple languages by phone, email and online chat.